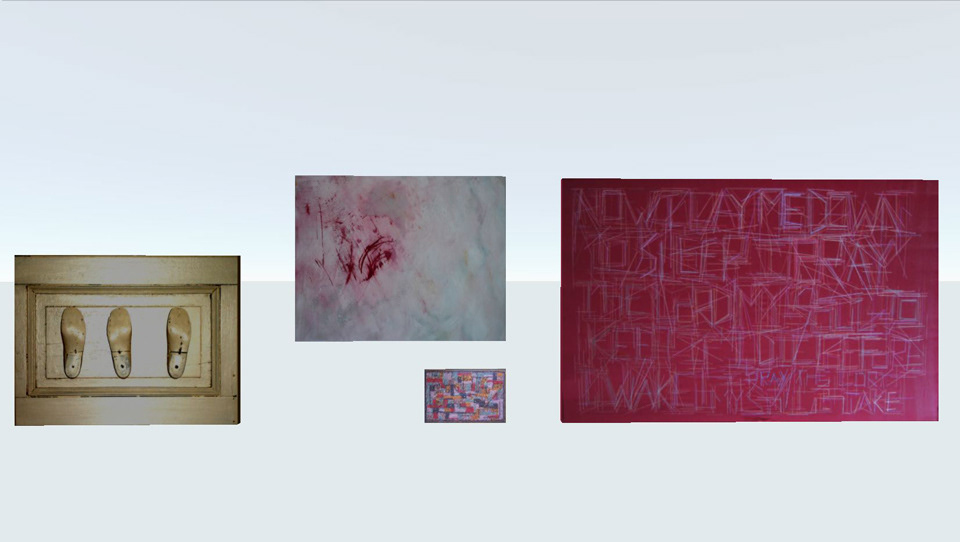 Art Center was a virtual exhibition space showing the work of selective contemporary artists, based in Second Life. The Center was comprised of vast glass galleries gracefully floating in the sky. Guests could stroll around the sculpture park with its lush flower meadow, tranquil lake and majestic cliffs, all surrounded by minimalistic waterfall walls. They could also relax, enjoy the ocean view and take in a sunset just below the clouds at the visitor center.
Art Center's inaugural group show "you are here" set a precedent by showing top NY artists' work in Second Life for the first time. The roster includes those who have shown previously at the Whitney Museum of American Art, Centre Georges Pompidou, Alleged Galleries, Deitch Projects, Andrea Rosen Gallery, Creative Time's The Brooklyn Anchorage, Bronwyn Keenan, American Fine Arts, Thread Waxing Space, Greenberg Van Doren Gallery & many others worldwide.

In May 2007, Art Center presented "Destroy Television", a mixed reality installation by futurist Jerry Paffendorf and metaverse architect Christian Westbrook, curated by and in collaboration with artist Annie Ok. This exhibition occurred simultaneously in Second Life at Art Center as well as in NYC at Fuse Gallery.

In June 2007, Art Center presented the Second Life premiere of "77 Million Paintings" by Brian Eno, in partnership with The Long Now Foundation and blueair.tv. This exhibition happened concurrently with the real world one at the Yerba Buena Center for the Arts in San Francisco.
Co-Founders /Directors: Annie Ok & Derek Lerner
Environmental Design: Annie Ok